New UNIVERSAL+ 7WR family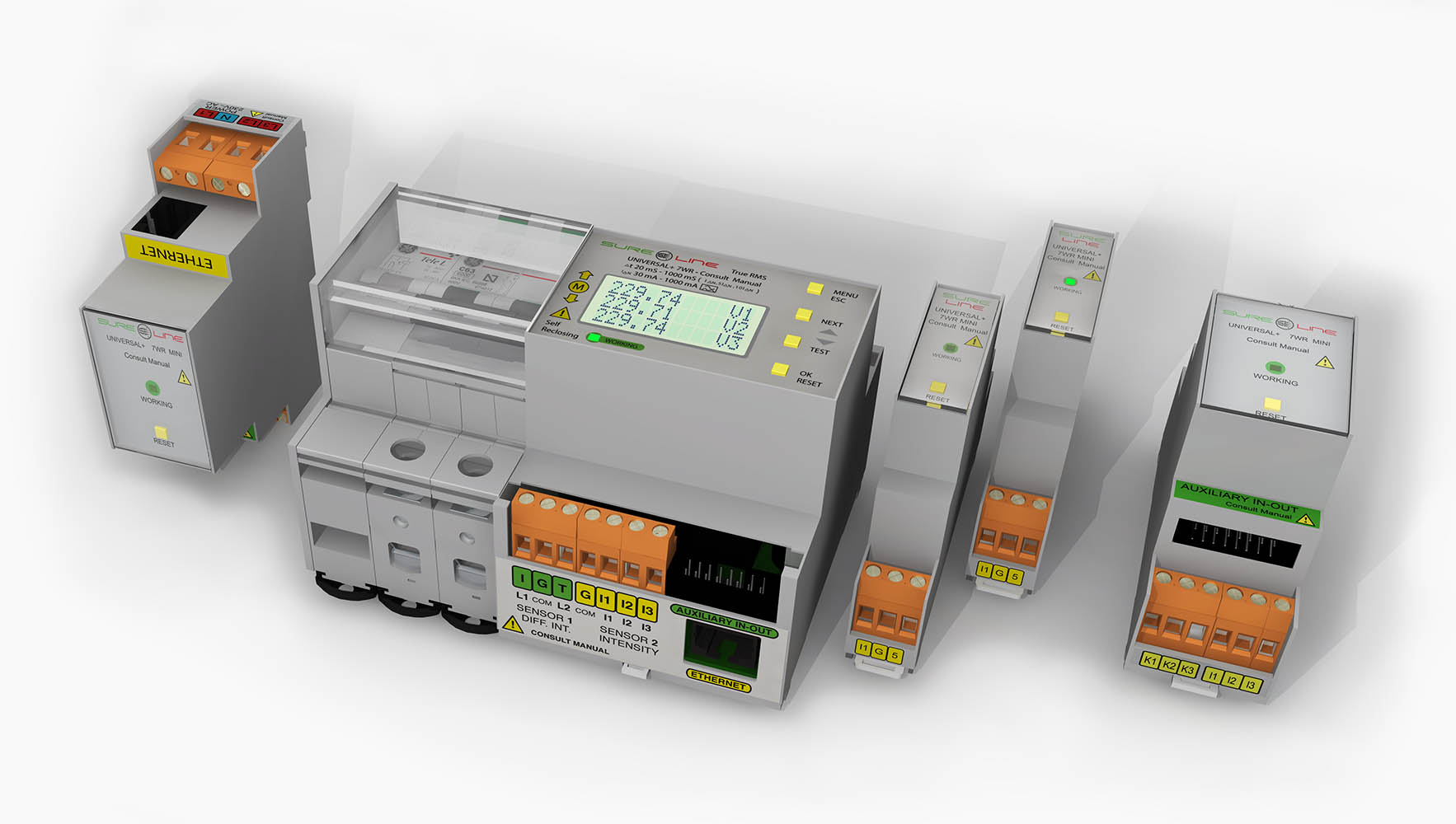 Universal family for protection and mains analysis, tele-controllable with WebServer and Modbus TCP / IP
Automatic reclosures with built-in motor-drive. Graphical viewing in real time. AC/DC and AC+DC measurements
Tele-management, dimensioning, monitoring, energy maintenance and I/O control.
Three-phase and monophase multi-protection devices with mains analysis
Our flagship, designed to protect with automatic reclosure, metering, analysis, logging and I/O control.